History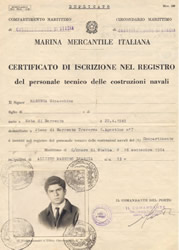 The Maresca shipyard was born in 1965 in Piano di Sorrento thanks to the shipwright Joachim Maresca.
Among the most important vessels built at that time, is the Mentor, a two-masted 9,10 meter sailboat for the sailing school of Lake Garda.
During the 70's and 80's, true sea jewels were created by the skilled hands of the master, the gozzo boats are now appreciated throughout the world.
Among the main activities, the shipyard has built gozzo boats, wooden launches, and has restructured large vessels.
Since 1980, the Maresca shipyard has begun the production in fiberglass with fine mahogany and teak finishes.
In 2008, production was moved to the industrial area of Torre Annunziata (nautical pole), with mass production of gozzo boats of the line "Sparviero", Italian name for hawk.